Sport center
Sport center
Group training form
Every member of our team is very experienced — we're real professionals. Also we're really happy that we can share our experiences.
If you check our gallery, you can see our co-operations with RTVS or recognized newspapers for teachers all around Slovakia.
Actualities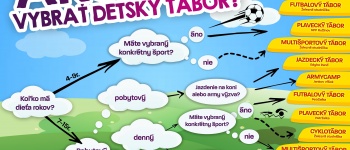 SWIMM JUST FOT 7,50 EUR!
Swimm with us on Tuesdays and Thursdays and get discount. Valid for SWIMMING PETRŽALKA - BUDATINSKA. Course info - http://happykids.
More info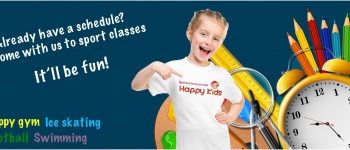 I AM ALSO WITH HAPPY KIDS
Right now you can sign up your kids on favorite sport classes! More info on main page! Kruzky kopia 2.
More info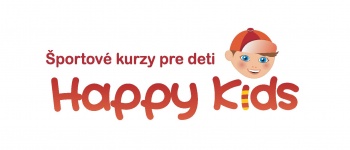 Dancing begin!
Our dance classes are here for you! Music and movement can impact children in many positive ways. Dance is a powerful ally for developing many of the attributes of a growing child. Dance helps children mature physically, emotionally, socially, and cognitively.
More info