Sport center
Sport center
Group training form
Every member of our team is very experienced — we're real professionals. Also we're really happy that we can share our experiences.
If you check our gallery, you can see our co-operations with RTVS or recognized newspapers for teachers all around Slovakia.
Actualities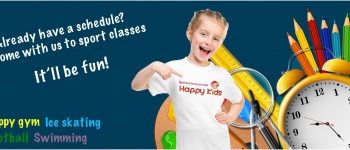 I AM ALSO WITH HAPPY KIDS
Right now you can sign up your kids on favorite sport classes! More info on main page! Kruzky kopia 2.
More info