Swimming pool Čierna Voda
Swimming pool Čierna Voda
Group training form
The swimming course is suitable throughout the year. Thanks to different water and air temperatures, the body is hardening. Swimming is one of the best forms of rehabilitation for the spine problems and it also brings relaxing effects for kids, improves their coordination and increases the feeling of satisfaction and happiness.

Our swimming methodology is prepared to prevent stressful situations from fear of water. Our trainers approach individually to every single child. Your kids will learn different styles of swimming and our effort is to improving their performance. That is why we provide both collective and individual swimming courses. 


Swimming pool Čierna Voda is ideal for kids from 3 - 6 years because of warm water which has 31 degrees.  
You will meet couches 15 minutes before training starts in front of kindergarden Brmbolec, Ceresnova 32, after you will move to the pool.
What do you need:
swimsuit
swimming googles
swimming cap (possibility to buy Happy Kids cap for 5€ - you need to order it before course on info@happykids.sk)
slippers
towel
Lesson structure 
- warm up
- swimming exercises 
Swimming pool informations:
Water temperature:  31 degrees
Adress: Čerešňová 3079/32, 900 25 Chorvátsky Grob, Čierna Voda
Actualities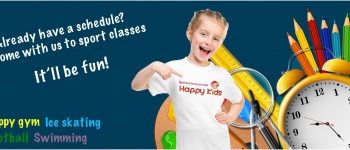 I AM ALSO WITH HAPPY KIDS
Right now you can sign up your kids on favorite sport classes! More info on main page! Kruzky kopia 2.
More info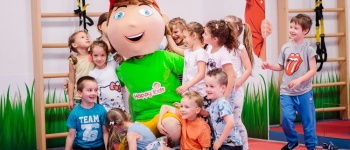 Gymnastics also in Petržalka
Gymnastics also in Petržalka! Dom kultúry Ovsište has become another place for our gymnastics courses. Group trainings for kids from 4 to 8 years. Every Wednesday from 17:30 to 18:30.
More info
Course terms

Pondelok 17:00 (11.9 - 27.11)

Group exercises


3 - 8 rokov

Your price

187.00 eur / 11 Hour