Plaváreň Čierna Voda
Plaváreň Čierna Voda
Group training form
Kurz plávania pre deti je vhodný počas celého roka. Detský organizmus sa jednak vďaka rozdielnej teplote vody a vzduchu otužuje (prevencia pred chorobami hlavne v zimných mesiacoch), plávanie je jednou z foriem rehabilitácie pri problémoch s chrbticou, pôsobí na deti relaxačne, zlepšuje koordináciu a zvyšuje pocit spokojnosti a šťastia.

Naša metodika plávania je pripravená tak, aby sa predchádzalo stresujúcim situáciám zo strachu z vody. Naši tréneri k deťom pristupujú individuálne a komunikáciu prispôsobujú každému dieťaťu. Deti si osvoja rôzne štýly plávania a našou snahou je ich výkony zlepšovať. Práve preto poskytujeme ako kolektívne tak aj individuálne kurzy plávania.


Plaváreň v Čiernej Vode je ideálna pre deti vo veku od 3 do 6 rokov kvôli teplej vode, ktorá má 31 stupňov. 
S trénermi sa stretnete 15 minút pred začiatkom tréningu pred škôlkou Brmbolec na Čerešňovej 32, následne sa spolu premiestnite k bazénu.

POTREBUJETE:
plavky
plavecké okuliare
plaveckú čiapku ( možnosť zakúpiť Happy Kids čiapku za 5€ )
šľapky
uterák
PRIEBEH HODINY:
 rozcvička
 plavecký výcvik
INFO O PLAVÁRNI:
Teplota vody:  31 stupňov
Adresa: Čerešňová 3079/32, 900 25 Chorvátsky Grob, Čierna Voda
Actualities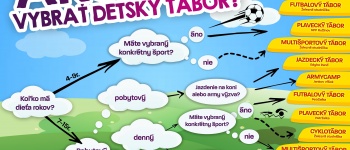 SWIMM JUST FOT 7,50 EUR!
Swimm with us on Tuesdays and Thursdays and get discount. Valid for SWIMMING PETRŽALKA - BUDATINSKA. Course info - http://happykids.
More info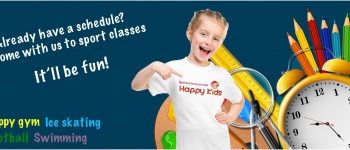 I AM ALSO WITH HAPPY KIDS
Right now you can sign up your kids on favorite sport classes! More info on main page! Kruzky kopia 2.
More info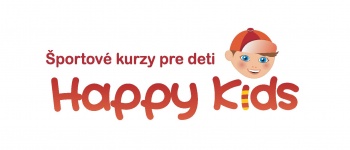 Dancing begin!
Our dance classes are here for you! Music and movement can impact children in many positive ways. Dance is a powerful ally for developing many of the attributes of a growing child. Dance helps children mature physically, emotionally, socially, and cognitively.
More info