In-line skating
In-line skating
Group training form
In-line skating is for children from 4 years. In-line skating is very popular nowadays, because there are more and more sidewalks being created for this kind of sport. We will teach skating also begginers who have not yet stood on in-line skates. Under the proffesional supervision of skating coaches, participants learn to handle the basic and more complex skating elements. We also offer the possibility of renting in-line skates.
Address
Partizánska lúka (amphitheater Železná studnička) - Friday
Petržalka Ovsište (court on križ. Medveďovej/Mamateyovej) - Sunday
BENEFITS OF IN-LINE SKATING
improves movement coordination
increases joint mobility
saves joints - sliding movements
improves the nervous system
WHAT DO YOU NEED: 


We reccomend: knee, elbow and palm protectors. We can rent you In-line skates and helmet, just let us know before course on our e-mail info@happykids.sk. Price for rent: Helmet 3€/day, In-line skates 3€/day.
WARNING
Training is moving to the next week in case of bad weather. 
Actualities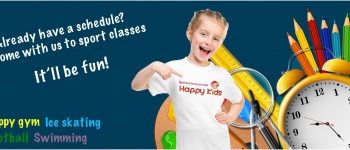 I AM ALSO WITH HAPPY KIDS
Right now you can sign up your kids on favorite sport classes! More info on main page! Kruzky kopia 2.
More info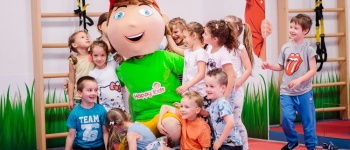 Gymnastics also in Petržalka
Gymnastics also in Petržalka! Dom kultúry Ovsište has become another place for our gymnastics courses. Group trainings for kids from 4 to 8 years. Every Wednesday from 17:30 to 18:30.
More info
Course terms

Štvrtok 17:00
Ovsište Petržalka (od 5.5.)

Group exercises


4 -15 rokov

Your price

49.00 eur / 5 Hour