1.2.-4.2.2018 - NAASFELD, Austria
1.2.-4.2.2018 - NAASFELD, Austria
Group training form
Whole family is HAPPY with us. We secure everything and we can guarantee that you can't find better skiing in Austria.
Parents can enjoy skiing while we will take care of their kids. Our responsible trainers are real professionals. We will use funny and effective techniques to teach your kids how to ski properly. 
Our skiing courses are for children from 3 years.
The maximum number of kids per one trainer is set to 5.
We provide all day program for kids.
We can guarantee beautiful accommodation for the best price.
For closer informations, prices and more about our skiing trips to Austria, please contact as via e-mail - pobyty@happykids.sk or mobile phone - 0917 303 658, 0903 215 388.
We are looking forward to you!
Actualities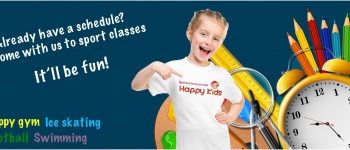 I AM ALSO WITH HAPPY KIDS
Right now you can sign up your kids on favorite sport classes! More info on main page! Kruzky kopia 2.
More info