FOOTBALL CAMP
FOOTBALL CAMP
Group training form
This summer camp is focused on developing individual skills, game combinations and explaining football rules. Kids will learn all these skills and we'll drag them into the secrets of football.
VENUE
Sport Centrum Železná Studnička (Kysucká4) Bratislava.
Great sport program from 08.00am till 16.30pm. 
CAMP is for kids from 4 years!!! 
CAMP TERMS
9. - 13.7.2018
13. - 17.08.2018
THINGS YOU NEED FOR CAMP 
 copy of insurance card
 cap
 sport clothes: t-shirt, shorts, joggers, hoodie, football shoes,  trainers, indoor football shoes 
 IPORTANT INFORMATIONS
 please spread kids with UV filter cream in the morning
 don't forget cap 
 bring copy of insurance card
 arrive at least at 8:45am
 food is secured directly at sport areal
drinking regime is secured throughout the whole day
 PAYMENT
 camp/ 150 eur
 price includes: qualified coaches, food and drinking regime for entire day, training tools, trip, medals…
 payment is made after booking the camp through our reservation system
Camps have a weekly character (from Monday to Friday). Payment is fix, you can't choose days separately.
Contact: 0917 303 658, info@happykids.sk
WE ARE LOOKING FORWARD TO YOU!!! :)  
Actualities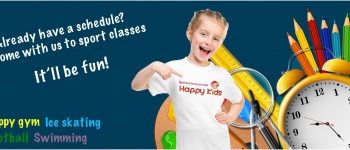 I AM ALSO WITH HAPPY KIDS
Right now you can sign up your kids on favorite sport classes! More info on main page! Kruzky kopia 2.
More info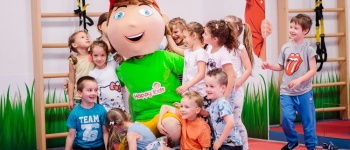 Gymnastics also in Petržalka
Gymnastics also in Petržalka! Dom kultúry Ovsište has become another place for our gymnastics courses. Group trainings for kids from 4 to 8 years. Every Wednesday from 17:30 to 18:30.
More info
Course terms

20.7.-24.7.2020

Group exercises

od 4 rokov


Your price

150.00 eur / 5 dní

Course terms

10.8.-14.8.2020

Group exercises

od 4 rokov


Your price

150.00 eur / 5 dní