ArmyCamp - Valčianska dolina (week)
ArmyCamp - Valčianska dolina (week)
Group training form
Are you ready for camp full of action and adventure? If yes, than our day ArmyCamp is here for you. The camp where boy become a man. In today's increasingly dangerous world, you have to be constantly ready and prepared. This is a camp in which we train our tactical agents so they can be immediately involved in the action.
Happy Kids brings you 5 days full of hard work and preparation to become elite agent. You will go through complete training, including Laser tag, Splashball, rappelling, self-defense course, athletic training, tactic preparation course and firs aid course. Are you ready to work hard and accomplish the mission? Become member of Happy Kids ArmyCamp in Valčianska dolina!
VENUE
Valčianska dolina, Hostel u Yetiho 
TERM
16.7. - 21.7. 2018
AGE
9- 15 YEARS
PROGRAM
first aid course, tactic preparation course (camouflage, tactical movement in group ) and self-defense course
athletic course, rappelling and hard training full of action and fun
paintball
final mission at the end of the camp
TRANSFER
Individual 
Common -  bus (29 eur/kid - payment at departure)
THINGS YOU NEED
copy of insurance card
cap
sport clothes (camouflage best) : t-shirt, long sleeve t-shirt, shorts, joggers, hoodie, trainers, mountain shoes, socks ( 2x for each day), cape, repellent
toiletries 
PRICE INCLUDES


4x paintball
self-defense course
lanová dráha
firs aid course
tactic preparation course
archery
spartan race prekážky
Happy Kids t-shirt
food and drinking regime
accomandation
PAYMENT  
6 day week camp/250eur (without transfer)
payment is made after booking the camp through our reservation system
Camps have a weekly character (from Monday to Saturday). Payment is fix, you can't choose days separately.
Contact: 0917 303 658, info@happykids.sk
WE ARE LOOKING FORWARD TO YOU!!! :)
Actualities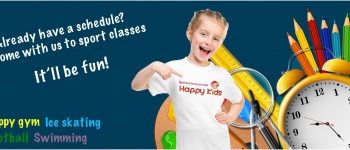 I AM ALSO WITH HAPPY KIDS
Right now you can sign up your kids on favorite sport classes! More info on main page! Kruzky kopia 2.
More info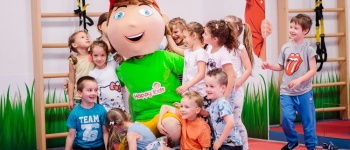 Gymnastics also in Petržalka
Gymnastics also in Petržalka! Dom kultúry Ovsište has become another place for our gymnastics courses. Group trainings for kids from 4 to 8 years. Every Wednesday from 17:30 to 18:30.
More info
Course terms

13.7. - 18.7.2020

Group exercises

od 9 do 17 rokov


Your price

232.00 eur / 6 dní

Course terms

10.8. - 15.8.2020

Group exercises

od 9 do 17 rokov


Your price

232.00 eur / 6 dní