ADVENTURE CAMP
ADVENTURE CAMP
Group training form
Adventure camp is great combination of action, lots of sports and unbelievable experiences. This is the biggest adventure of this summer!
If you are in love with sport and adventures this is the right place for you. Every day will be different! At first lot of action at Action park in Čuňovo, where you can try lot of attractions (Segway, bungee trampoline, rope park), than multisport day full of swimming, ball games and spartan kids hurdles. Archery, trip to Kittsee or cycling day? These are adventures you will experience too. And we will finish it by rafting. 
Join us! Camp places are limited!
VENUE
Bratislava, Železná studničkA
TERM 
30.7. - 3.8. 2018
8:00am - 4:30pm
AGE
7 - 15 year 
PROGRAM
Every day is new adventure. Kids will experience Action park in Čuňovo, rafting, archery, swimming, trip to Kittsee, Spartna race for kids and they will go through adventurous cycling day.
THINGS YOU NEED FOR CAMP
 copy of insurance card
 cap
 sport clothes: t-shirt, shorts, joggers, hoodie, trainers, reserve socks, bicycl and  helmet (Thursday only), cape 
PAYMENT
 camp/ 150eur
 payment is made after booking the camp through our reservation system
PRICE INCLUDES
Action park
rafting
cycling day
trip to Kitsee
archery
spartan race for kids
swimming
Happy Kids t-shirt
food and drinking regime for entire day
Camps have a weekly character (from Monday to Friday). Payment is fix, you can't choose days separately.
Contact: 0917 303 658, info@happykids.sk
WE ARE LOOKING FORWARD TO YOU!!! :)
Actualities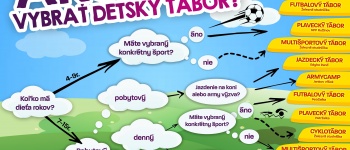 SWIMM JUST FOT 7,50 EUR!
Swimm with us on Tuesdays and Thursdays and get discount. Valid for SWIMMING PETRŽALKA - BUDATINSKA. Course info - http://happykids.
More info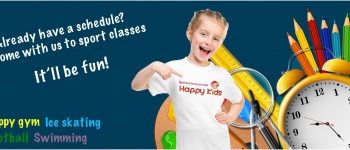 I AM ALSO WITH HAPPY KIDS
Right now you can sign up your kids on favorite sport classes! More info on main page! Kruzky kopia 2.
More info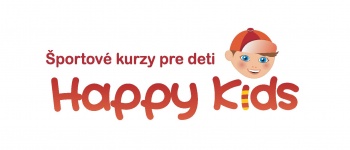 Dancing begin!
Our dance classes are here for you! Music and movement can impact children in many positive ways. Dance is a powerful ally for developing many of the attributes of a growing child. Dance helps children mature physically, emotionally, socially, and cognitively.
More info